Saturday 23rd of February
Apron Making Workshop with Cathy Edwards at the CwN Studio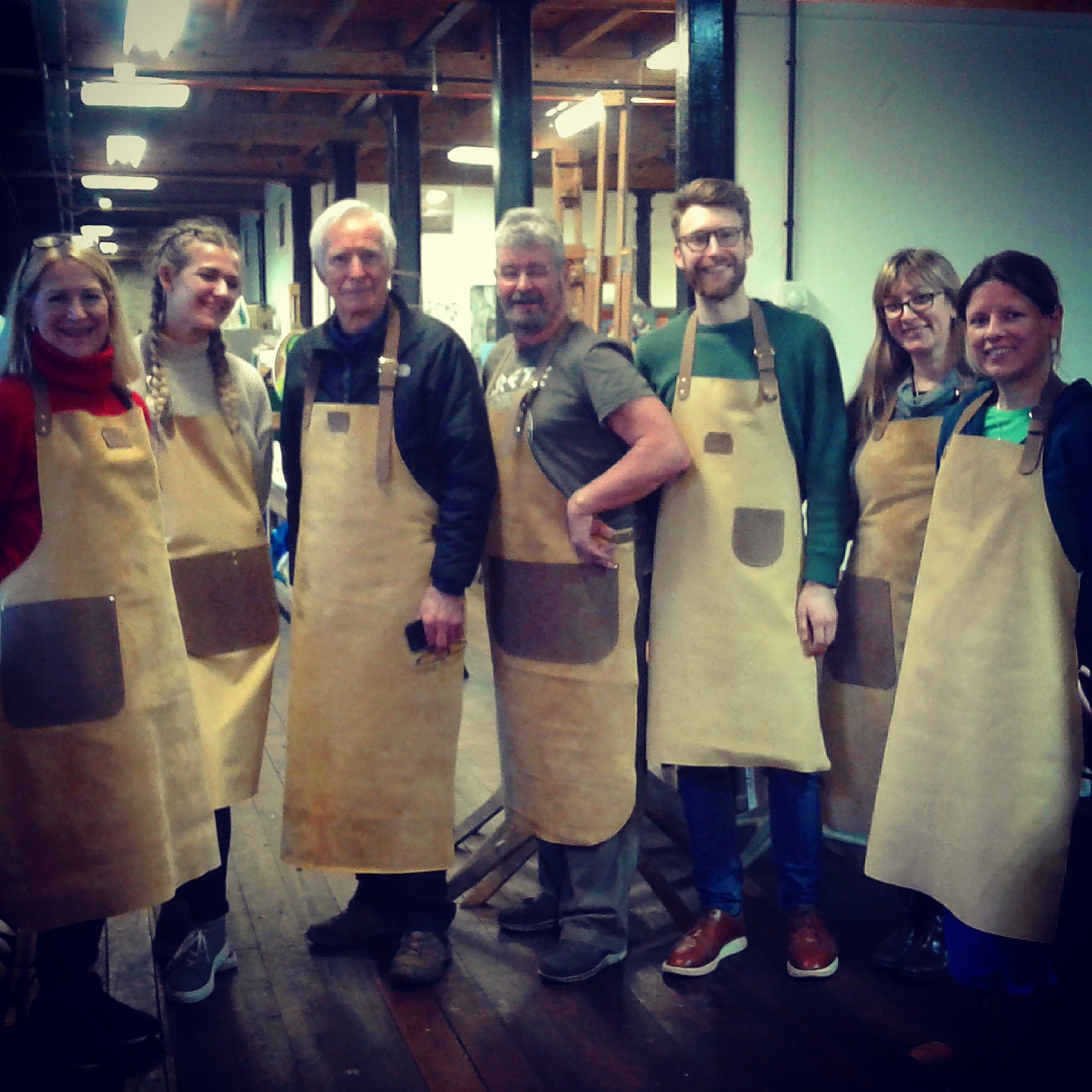 time: 10.30-4.30pm price: £75 Entry Level; Beginners
Come and enjoy a day of Leatherworking. Make yourself a beautiful apron in butter soft pigskin Suede with Buffalo Nubuck straps and solid brass fittings. Personalise it with a name tag for an extra special present or something luxurious for yourself. Learn strap cutting, pattern making, ttaching buckles and finishing in a small, friendly and informal workshop, working with Catherine Edwards a professional leatherworker. The workshop is open to beginners and those with some experience.
Felted Hares with Josephine Gornall  of Phinfibre at the CwN Studio
Time:10.30am-4.30pm Price: £60 Entry Level; Beginners
Paper Cutting – An Introduction with Helen from Pocket Wren at the CwN Studio
time: 10:30am-4pm price: £75 Pick up the traditional skills of paper cutting on this creative one day workshop.
It is the perfect outing for a group of friends or family or just for a bit of time for yourself!

Satchel Making

 with Cathy Edwards at the CwN Studio
Time: 10.30am-4.30pm Price: £150 Two day Workshop;
Create your own beautiful leather Satchel with solid brass or chrome buckle and fittings.
Spend two creative days producing and personalising your own Satchel in a smooth natural hide. Try a range of techniques under expert guidance including pattern cutting, stitching, punching, edge finishing, rivetting, dyeing and mark making, working with vintage and antique tools, materials all provided.